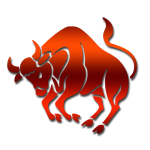 Health: According to the Health horoscope 2021 for Taurus, Taureans will need to pay more attention to their health than usual this year, because the shadow planets Rahu-Ketu will be in the first and seventh house of your zodiac sign respectively, which will record a fall in your health levels. Along with this, Mars will also transit in the twelfth house of your zodiac sign, and during this time, the conjunction of Sun and Mercury will also be in your eighth house, which won't prove to be good from the health point of view. Therefore, several problems are likely to rise. Especially for you, the months of February and March are looking very unfavorable. During this period, any of your chronic diseases will come back and trouble you. However, you will get timely relief from such issues. This year it will be necessary for you to avoid all kinds of fried and oily food and protect yourself from eye, waist and thigh related problems as much as possible. Women may also face menstruation-related problems.

Career: As per the predictions for Taurus Horoscope 2021, this year seems great career-wise, because Saturn, the lord of your Karma, will remain seated in the 9th house of your zodiac sign throughout this year. Due to this, your luck will shine and you will attain immense success in your career. Due to the benefic aspect of Saturn on your zodiac sign, you will succeed in attaining your desired job transfer, thereby leading to promotion. Hence, if you are thinking of changing your job, then make intense efforts, as only then your professional career will see a boom. If you are a businessman, then you should remain careful at this time. Especially in case you manage a business in partnership, then think well before dealing with a business partner with no kids since there are chances of loss incurred. During this time, any business done in partnership will turn out to be a huge failure, and this will negatively impact your relationship with your business partner. Therefore, try hard and avoid taking any shortcuts. Although problems can arise in the beginning of the year in your career, success will hit you from April to September.

Love/Marriage/Personal Relations: According to Taurus Horoscope 2021, your love life will remain normal this year because the aspect of Jupiter will remain favourable for you from the very beginning. In this duration, you will be seen spending memorable moments with your partner. However, you may witness some stressful situations after this period, and it is possible that your partner may fail to give you the required time you need. Despite this, both of you will be seen trying to resolve your disputes and making efforts from time to time. The month of September and May will bring a wonderful time in your love life. During this time, both of you will come closer to each other and can also plan to go on a romantic trip. You will also undergo mental stress in your love life. However, during this time, your partner will be seen standing with you and by your side. On the other hand, some disputable circumstances may arise between you two because of a third person.

Advice: High quality Opal or Diamond in a gold/silver ring must be worn in the right ring/middle finger of your right hand. You will attain good results in married life. Offer food to girls less than 10 years, touch their feet and seek their blessings daily. On Friday, donate sugar, white sweets or Betashe to the poor. By doing this, luck will favour you. Offer flour to the ants every Saturday and serve the cow. You will get good fruits. Offer the women in your family a gift and honor them.

General: Taurus Horoscope 2021 brought to you by AstroSage contains every small prediction of the lives of Taureans for the coming new year 2021. Looking at the planets and nakshatras, the year 2021 is introducing lots of changes and transformation for Taurus natives because Saturn placed in the ninth house of your zodiac sign throughout the year will lead you towards professional success and incur fruits of hard work. This year as per Taurus Yearly Predictions 2021, your desired job transfer will relieve you from further stress and you will be seen enjoying your new job or new place. If you were unemployed till now, you might get some good news in April and September. As per 2021 Taurus Horoscope in terms of financial life too, this year is going to bring many changes. Where natives, on the one hand, belonging to the government sector will be blessed with a house or vehicle, a sudden increase in the expenses for other natives will be witnessed. Due to the presence of Mars in the twelfth house, you are likely to attain monetary loss. In such a situation, pay more attention towards accumulating your wealth. Although Taurus students will incur results according to their hard work, they are advised to only focus on their studies. You will achieve success at this time, but remain highly dissatisfied. Talking about family life as per Taurus 2021 Horoscope, it is predicted that stress and tensions in the family will prevail from the beginning of the year to February. However, the situation will become much better in March. After this, the aspect of Jupiter will help towards maintaining a balanced synergy in your family life. This year, the health of parents will improve. If we look at the life of married natives, Ketu will influence their lives for the whole year. Along with this, the aspect of Venus and Mars at the beginning of the year will create disputes with the spouse. However, apart from this, your married life will remain good, and your children will be able to perform best. On the other hand, if you truly love someone, then this year will incur better results for your love life since Jupiter's aspect will enhance compatibility between you and your partner. Things can hit rock bottom in the beginning of the year as per astrology predictions for 2021, but the conditions will improve gradually over time. Time isn't favourable for your health, because you will continuously face health problems due to the influence of Rahu-Ketu, Mars and Sun-Mercury. In such a situation, take care of yourself and resort to the suggested measures below.

Finance: Taurus Horoscope 2021 predicts that your financial life will incur mixed results for you this year, because Mars will be sitting in the twelfth house from your zodiac sign in the beginning of the year. With this, your expenses will highly increase, and you will also need to rein in your unnecessary spendings in time otherwise a financial crisis may occur. Along with this, the first week of January, last week of April, end of September and November turns out to be unfavorable. During this time, you are required to remain alert as well as cautious while carrying out any monetary transaction, otherwise loss is likely. You will spend on your spouse or lover, and they are likely to demand something from you which you will find financially difficult to fulfill. In such a situation, pay attention to yourself before fulfilling their wish. Time from April 6 to September 15 will be good for you, because during this period, the transit of Jupiter will bring auspicious outcomes. This will lead to an increase in your income sources, and you will successfully incur profits from them. Saturn will be in your ninth house throughout this year, which will make you financially confined. However, the aspects of other planets in between can add to your expenses. If you are a government employee, luck will be on your side, and you are likely to attain a house or vehicle from the government between August to September. Especially the initial 14 days of January, May, July and then September will be the most favorable months for you. During this time, your fate will shine and you are likely to attain monetary benefits.

Family & Friends: In terms of family life, Taurus natives will get less than average results in the year 2021 since stress will prevail in the beginning of this year itself. This situation will stretch up to February, which will lead to a decline in familial happiness. In the meantime, you won't receive any family support even if needed, which will make you sad and depressed. However, after February, things will look better in March and you can consider buying any property. During this time, you will also have discussions with family members and will be seen spending time with them. Then between April and September, any auspicious event or program will be organized within the family. During this time, Jupiter's aspect will be on the fourth house from your zodiac sign, which indicates either a childbirth or an arrival of a new member in the family. In this duration, brotherhood and love will increase among the members of the household and the health of the parents will also improve. Some stress may arise in the last part of the year. Also, from June 2 to September 6, the red planet Mars will depart from your third house and get posited in your fourth house, which will lead to an increase in your mental stress as well as a dispute with any family member. At this time, you may have to move away from your family due to some work. In regards to the health of your parents, the months of June and July are going to be less favourable. However despite this, their health will appear to improve.