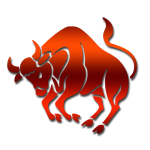 Health: Taurus Health Predictions for 2023 You will need to take extra precautions with your health since this year is likely to continue being weak in terms of health. Your health will be fine in the first quarter thanks to Jupiter but after April there may be a chance for a decline because Saturn will be present in your tenth house and will be able to meet Rahu Maharaj, who will already be placed in your twelfth house. Jupiter will also be visible. You will need to exert a lot of work to keep your health moving in the correct direction because of the Guru-Chandal dosha that the conjunction of Rahu and Jupiter will bring about, as well as the more difficult sight of Saturn. Taurus Horoscope 2023 foretells that while there won't be many issues at first between 17 June and 4 November, when Saturn will continue in retrograde condition, there could be a greater decline in health because Jupiter will also be in retrograde state at that time. You must fully take care of your health and seek medical attention when needed.

Career: The Vedic astrology-based Taurus 2023 career horoscope predicts that this year will be an opportunity for Taurus natives to showcase their value. At the beginning of the year in the month of January, you might be transferred somewhere. Also it is possible that during this period you can find new employment. After that, you must focus to give your best throughout the year. Between June and November of this year, there could be ups and downs in the job. People holding certain critical jobs may have to deal with departmental changes and transfers during this time and there will be opportunities for job changes and finding new employment.

Love/Marriage/Personal Relations: The 2023 Taurus love horoscope predicts that Taurus sign individuals will experience compatibility in romantic relationships. You will have a very powerful relationship, especially from January to April. Additionally, you can get married to each other, have good faith in one another and the sound of shehnais will reverberate throughout the home. During this time the single person might also receive the gift of marriage. Your relationship will flourish in the month of October but exercise caution in the month of December. Communication breakdowns could cause arguments between the two of them during this time which could increase the tension. You'll feel great about your relationship throughout the year and you'll continue to be close to your sweetheart.

Trade & Finance: The Taurus Business Horoscope for 2023 predicts that this year will be fruitful for those involved in the business world. Your company will likely develop and there will be opportunities for foreign-related business growth. There is a potential that business will advance well after January 17 when Saturn enters your tenth house and you may observe your twelfth house, fourth house and seventh house from the tenth point of view. You can make contacts for your company abroad as well. There is a chance that your firm may grow even more this year if you contact any multinational corporations or foreign nations. Although working long hours would almost completely cut you off from your family, you will still advance in your career. Your initial attention will be solely on growing the company. Taurus Horoscope 2023 predicts that the middle of the year will provide strong economic success but the last month of the year could bring losses and troubles. Be prepared after analyzing the situation so that the company can go forward in the appropriate path.

Advice: Recite Sri Sukta of Mata Mahalakshmi every Friday. Chant any Mata Mahalakshmi ji mantra that you wish and use more pink and dazzling white colors. Install a Shree Yantra in your house and worship it daily. Feed flour to ants and also feed the fish on Saturday. You should wear a rhinestone beaded garland. Wearing Opal gemstones of the best quality will also be favorable for you. If your health allows then you can keep fast on Friday.

Lucky Number: Venus rules Taurus and the lucky numbers for anyone born under this sign are 2 and 7. The astrological horoscope for 2023 predicts that the year's total will also be 7 alone. In this way, the Taurus zodiac sign will have a fantastic year and you will also reap many rewards from it. Because of your dedication, intelligence and foresight, you will be able to make a name for yourself. You will also work hard to maintain your financial stability. You will be in a great position by the end of the year as a result and you will be able to establish yourself in the right place

General: This special article on the Taurus horoscope 2023 will provide you with detailed information about the people born under the sign of Taurus and their significant career, work, business, love life and its ups and downs, married life and health etc. With the help of this thorough forecast you can increase your chances of success in the year 2023 and learn what surprises the year 2023 will bring your way. This special Vedic astrology-based Taurus horoscope is published annually and is authored by Dr. Mragaank. He prepared it while taking into account the motion of the planets and constellations as well as their special conditions in 2023. So let's get right to it and present you the Taurus annual horoscope for 2023. The yearly horoscope for 2023 predicts that Saturn- one of the significant planets, will leave Capricorn on January 17 and enter its own sign of Aquarius and have a significant impact on your tenth house in particular. On April 22 Jupiter will leave its own sign of Pisces and join its friend's zodiac sign of Aries, particularly activating your twelfth house. Jupiter and Saturn will therefore have a specific transitory effect on Aries in your twelfth house in 2023. Rahu and Ketu will move to your eleventh and fifth houses on October 30 as they transit in Pisces and Virgo respectively, during the last quarter of the year. In addition to this, in the year 2023 all other planets will transit at various times. As a result, all of these planets will have an impact on each of your houses and produce favorable outcomes based on your position. Taurus horoscope 2023 indicates that this year will be noteworthy in the lives of those born under the sign of Taurus since it will bring about substantial changes in a number of different aspects of their lives and success in many other spheres. However, there will be some particular regions to which they will need to pay special attention because there will be a shortage in those areas this year and natives will need to concentrate more on them. Taurus horoscope for 2023 reveals that you might have some mental tension at the beginning of the year which will have an impact on your capacity for making decisions. Work-related stress and external factors could have a significant impact on you at this time, and it will be crucial because you might travel abroad at this time. There is a good chance that you may be living or traveling outside of your country at this period. Early in 2023 some of your secrets might be revealed which would shock you and naturally increase mental stress. During this time, take care of your health and try not to let mental stress rule your life. You should anticipate financial success at this time. You will be forced to work hard and be inventive throughout this period. You will have to work extremely hard this year since Saturn blessings on the tenth house will last the entire year but this hard effort will make you a good person and lead you along the road to prosperity in life. Taurus Horoscope 2023 says that this year some noteworthy and lengthy excursions will be made. You'll have a lucky chance to bathe in holy rivers like the Ganges. The first quarter of the year will bring strength to the economy and your financial situation, but the second quarter is when you need to pay close attention to it. After that, the third quarter's financial condition seems promising. For those born under the sign of Taurus, the first quarter of 2023 will bring forth more excellent outcomes in the areas of business and education as well as the enjoyment of long journeys. Your business possibilities will be improved and you'll be able to build financial stability. Additionally, there will be no conflict in the family and gradually your mental consciousness will grow. You will develop new relationships and have lovely marriage coincidences in the first quarter of the year. Aside from this a lot of things will get better and things will start working in your favor. You will also have complete support of your family. There may be possibilities for your relocation, particularly in the second quarter of the year, and it's likely that you may need to move from your current residence, says Taurus Horoscope 2023. You will be busier at work during this time and able to spend less time with your family. Because working too much will make you exhausted and weak which could also lead to illness. This time will also be worth paying attention to for your health. Your plans will pick up steam and you'll receive the intended results as a result. People born under the sign of Taurus should put extra emphasis on maintaining good health during the first and second trimesters. Additionally, you'll need to put some new ideas into action so that you can maintain your immunity, protect yourself from physical harm and stay aware of your health. Your ninth house will be impacted by Saturn at the beginning of the year which will result in long and carefully planned journeys. You will achieve outstanding outcomes throughout the entire year thanks to these trips. If you're a businessperson then you'll reap the rewards of your labors all year long and new plans will be created to ensure the expansion of your enterprise. February will be a productive month at work. You'll have a lot to do. Health could have ups and downs. Avoid being rude. There will be good success in March. There will be opportunities to acquire foreign currency, and the only way to do so is through a life partner. April will bring happiness into your life. Your mind will blossom with loving and romantic thoughts. The surroundings will appear favorable. May will be a good month, as all your plans will be successful but it will be important to take care of your health. Taurus Horoscope 2023 predicts that there is a possibility of traveling abroad in June for special reasons. The possibility of a long journey can also arise during this period. You must take extra care of your health from July to September. Your lack of self-assurance at work may also be a hindrance. There will be a lot of changes in October. The economic situation will improve and this situation will last till December. Taurus Horoscope 2023 foretells that between June and November the working environment will undergo significant changes. Somewhere, you can obtain a large transfer. Long journeys and international travel will both benefit greatly this year. Additionally there will be special chances to buy property.

Finance: The Taurus Financial Horoscope 2023 predicts that the people born under the Taurus astrological sign will experience ups and downs in their financial situation during the entire year. Between January and April, the financial situation will be strong and the new year will start off well. Although there will be opportunities for you to receive funds in a variety of methods and it is probable that you will do so during this time, many expenses will rise from April to October. There will be a lot of spending for religious and auspicious activities and then there will be a lot of needless expenses that you must incur even if you don't want to. Between October and December, expenses will start to decrease and your income will start to rise, which will result in money being spent on some excursions and even some illnesses.

Family & Friends: The Taurus Family Horoscope 2023 predicts that the family life of Taurus people will be blessed with good news. Your priority will be your family at the beginning of the year. You will now give your whole attention to your family's happiness. Despite the mental pressure, you will make every effort to keep the family happy. There could be more conflict in the home between April and August and you might feel more anxious due to a loved one's health issues. Families will be living in a happy environment from September to November. Taurus Horoscope 2023 reveals that even after the completion of auspicious tasks, the mood in the house would still be religious. It will be a normal December. Because of the excitement in the house during this moment, there will be a positive energy in the atmosphere.