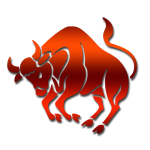 Health: This month of December 2021 will remain an average month in terms of health. The first week will start with the ascendant lord Venus positioned in the eighth house, indicating that the health part may remain fragile and weak during this period. However, the position of Mars in your sixth house will incline you towards taking up a new exercise regime or redefine your eating habits in order to stay healthy and fit. The second week will commence with the movement of three planets, Mars, Mercury and your ascendant lord Venus. This transits, though indicate some kind of relief, but still, you might face problems in some areas like the abdomen region or below the abdomen region, so try and take care of your diet. Also, be regular when it comes to water intake, even in these months of the winter season. The mid-December will see another major transit happening that of the Sun which will be positioned in your eighth house, which is not a good sign when it comes to immunity and vitality, which is likely to remain weak. This position of the Sun might also slow down your metabolism, so be careful of fried and spicy stuff and ensure that you take healthy meals at regular intervals. This will fasten up your metabolism. Also, as maximum planets are aspecting the second house of mouth and eyes, so maintaining personal hygiene around the mouth is very important and try and minimise your screen time to ensure less strain on eyes. Overall, the month to watch out for in terms of health.

Career: The month of December 2021 will be a month that will provide mixed and interesting results for the Taurian professionals. The start of the month will be on a rather low key note especially the first week as, during this week, the ascendant lord will be in the eighth house and Mars will be in the sixth house. This indicates that you might face some unprecedented situations at the workplace, which might create some unwanted stress and anxiety. You may also feel sometimes low in confidence and self-belief, which might hinder your performance at the workplace. During this period, you may also indulge in some arguments or clashes with the subordinates or colleagues. However, you are advised to remain patient as, from 8th December, the transit of Venus will be in your ninth house of fortune and luck. This will ensure that fortune is on your side, seniors will support you and any advice given by your mentors, idols during this tenure, will provide the necessary impetus to your career. Those looking for their first job are likely to get one in their desired field and profession. It will be a good time for those working in the fields of IT, management, teaching, consultancy, insurance etc. These people might get better opportunities during December 2021. As far as businessmen are concerned, those who are running their business in the form of partnerships are likely to get good results. The travels and short trips are also likely to bear fruitful results during this period. Those having their connections abroad or are working in the business of import and export are likely to make steady progress. However, those dealing on commission basis and in markets related to real estate might have to exercise caution during the whole month of December 2021.

Love/Marriage/Personal Relations: The Taurians might feel blissed in terms of love and romance during the month of December 2021. The position of the fifth house Mercury will remain strong throughout the Month indicating that this is the right time for the committed couples willing to take the next step in relationships. But, sometimes you can be a little overcritical or harsh in your attitude, which can play a spoilsport in terms of relationships. The eligible natives born under the sign of the Bull are likely to get hitched during this month, the chances of them getting proposals away from their native town or their birthplace are likely to be very high. However, for married natives, the start of the first week of December might bring about some worries related to the health of the spouse. But, things will start to head in a positive direction, first with the movement of Mars in its own seventh house, which indicates a great relief on the part of health for your spouse. This will also ensure that you will also get proper love and affection from your better half, also witnessing an increase in their status and income. However, Mars in the seventh house can sometimes instigate a battle with your spouse regarding dominance and control, which if goes out of hand, can create ego clashes or temperamental differences. So, be careful and maintain proper decorum while dealing with your partner. Also, as Mars also governs the twelfth house, taking them out on pleasure or fun trips once in a while, will bring the necessary warmth and bliss in the relationships.

Advice: Recite Venus Mantra daily during the Venus hora. Recite Lalita Sahsranaam stotram on Fridays. Donate white things on Friday like Sugar, Rice, Milk etc. on Mondays. Recite or offer prayers to Goddess Lakshmi daily before leaving for work. Present perfumes or clothes to your wife. Read or listen to the stories of Lord Parshuram as he is associated with the planet Venus.

General: The Taurus zodiac sign is governed by Venus, which is a pragmatic and practical sign as it is the first of the earth signs, so whatever they do, they look to achieve more productivity in their assigned tasks and endeavours. Though, during the month of December 2021, they might face some unprecedented situations which might create stress and worries. However, those who are looking for their first job are likely to get one during this month. When it comes to family, everything is looking good, but your perfectionist and stubborn attitude coupled with rude speech can create disruptions in the family environment. Though this month, love and romance will be in the air for Taurians, some of them are also likely to be willing to take the next step. Married natives might get adequate support and affection from their spouse but might face some ups and downs due to the ego clashes and temperamental differences. In terms of finance, the situation seems under control, the aspect of benevolent planet Jupiter on the second house will create a good position in terms of finance for the Taurus natives, though, still keeping a tab on their expenditures is necessary. However, the month of December 2021 will be a little difficult period when it comes to health for the Taurian natives, as during the start of the month, they might face some skin and hormone-related issues. Then the transit of the Sun during the mid of December 2021 in their eighth house might give some scares related to health, especially abdomen region. However, the students are likely to get beneficial results and great rewards for their efforts during this month of December 2021.

Finance: The situation seems to be under control when it comes to financing this month for the Taurian natives. The first week itself will start on a positive note with the movement of Mars from the sixth house to your seventh house. This indicates that you might get good success in litigation matters, if pending or if you want to sue somebody then this is the right time to do so. Also, it indicates good gains for the persons engaged in commission basis work or public dealings. The movement of Mercury in your eighth house and Venus in your ninth house from the second week indicates gains or monetary benefits from family. It also indicates that you may acquire some ancestral property during this period, which might provide you with gains later on. The stock markets or trading individuals might book sudden profits during this period. However, the twelfth house lord Mars positioned in your seventh house indicates that you may spend a huge chunk of your income on your spouse during this December 2021 month, which might disrupt your budget. So, try and take care of your expenditure and maintain a proper financial budget. Overall, the aspect of Jupiter on the second house will also ensure regular income, but you need to maintain a proper structure and balance between income and expenses.

Family & Friends: For the Taurus moon sign, Mercury governs the second house of the family which is situated in the seventh house of your horoscope, indicating good support from your family. The second week also indicates the same with the transit of the planet Mercury in your eighth house directly aspecting the second house of the family, which again indicates that you are going to get full love and affection from your family during this month. However, the aspect of two malefic planets in the form of the Sun and Mars can sometimes make you harsh in communication, which can create disruption in the family environment. Though, you are likely to get adequate support from your elder siblings throughout this month. The relationship with father is also likely to improve, but there may be a concern regarding your parents' health, especially after the mid of December. So, try and spend as much precious time with them as possible. The progress of your children is also likely to fill you with pride and joy, as they are likely to perform to the best of their abilities in their respective fields or profession. Also, if you are planning to start any repair work or any construction related to the property or trying to sell or purchase it, avoid doing it during this time. And, if it is necessary, then make the decision after consulting or taking advice from your elders. Overall, a great month in terms of family environment and bonding.