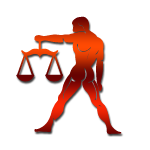 Health: The health of Libra natives according to Libra Health Horoscope 2021 isn't looking good in the year 2021, as you have to take special precautions to avoid contracting any infection or disease. Therefore, it would be better for you to protect your body from all kinds of big or small issues and take care of your health. Libra Health Astrology Predictions 2021 indicate that this year, the shadow planets Rahu-Ketu will be present in your eighth and second house respectively, which will affect your health life the most. Also, avoid eating stale or fried food this year, otherwise, health problems may arise. Although no major disease will bother you this year, taking care of your health will be your responsibility. Predictions for Libra Health Astrology 2021 based on Vedic Astrology reveal that you will have to take special care of yourself, especially between March to April, otherwise, you won't be able to do anything properly due to your poor health. The month of August is also going to prove important for your health.

Career: As per Libra Career Horoscope 2021, the year 2021 is bringing very favourable results in terms of career for Libra natives, following which you will be able to perform well at your workplace. You will be able to achieve good results between June and July since the red planet Mars will transit in your tenth house from your zodiac sign. With this, luck will be on your side at the workplace as indicated by Libra Yearly Predictions 2021. However, this red planet will also work towards increasing your anger, due to which chances of you getting into disputes with your colleagues or your boss at the workplace remain high. In such a situation, you need to remain cautious, otherwise, your anger can tarnish your image. As per Libra Career 2021 Horoscope, the aspect of Saturn along with Mars will be on the tenth house from your zodiac sign, due to which you will have to work harder throughout the year to reap benefits. On 6th April this year, the transit of Jupiter will also take place in Aquarius. During this transit, your sign also sees a significant impact. As a result, natives who were planning on changing their jobs will gain success at this time. Employed natives can seek a transfer as desired. Thereby as per Libra Jobs Prediction 2021, your new job will be better than your previous one, and directly impact your finances, thereby strengthening it. If you do business, then you must give the highest priority to your work this whole year. During this time, you will also have to cooperate socially and lend a helping hand, as only then your honour and respect will increase. Libra Astrology Forecast 2021 reveals that this year, many new investors will be seen associating with you and investing in your business. Natives doing business in partnerships will have to avoid sharing every strategy or planning with their partner, as chances of being cheated by them are high. The period from February to April can prove troublesome for businesses in partnership. Therefore, maintain a record of every transaction or deal with the partner on the document as much as possible. Planetary movements are indicating a prosperous year-end. Libra Career Horoscope 2021 also reveals that you will get an opportunity to go abroad in September. The time from April to May will bring good results for Libra natives. During this period, luck will fully support you, and you will be able to earn a good profit even after several ups and downs. A boom in your career will be witnessed, due to which your promotion is possibly on cards.

Love/Marriage/Personal Relations: As per Libra Love Horoscope 2021, the year 2021 is going to be very good for Libra zodiac natives in love. This year, these natives will succeed in their love life and can get married to their beloved. You will love spending time with your sweetheart. During this time, both of you will feel more attracted to each other. The time between April and September will bring happiness in your love life as indicated by Libra Love & Relationships Yearly Predictions for 2021, because, during this time, your sweetheart will be seen putting in efforts to make this relationship stronger, which will make you happy. Libra 2021 Love Horoscope reveals that this year, you can plan a trip with your beloved on a special day such as Valentine's Day. February to July and then December will be the most important months for your love life. At this time, you will be able to live your life freely with your partner. The month of December can also bring some great news for your relationship. Chances are that the beloved will get the desired job, which will also make you feel good. Overall, 2021 is going to be great for you.

Advice: Strengthen your zodiac sign lord Venus by wearing a Diamond or Opal gemstone of the highest quality carved in a silver ring on the ring finger on any Friday. One of the remedies offered in Libra Yearly Horoscope ‌2021 is to always serve cows and feed them green fodder or flour dough balls daily. In addition to this, wear a Blue Sapphire or Neelam gemstone carved in the Panchdhatu or Ashtadhatu ring on Saturday on your middle finger to pacify Lord Shani. This will help you make progress in your field of work. You can strengthen your luck by freeing a pair of birds from the cage on any Wednesday. Take a lump of raw coal, rotate it above your head seven times and then give it away in the flowing water to attain good fruits.

General: AstroSage has brought to you Libra Horoscope 2021 based on Vedic Astrology, which sheds light on the life of Libra natives along with its various aspects. The year 2021 seems to bring a lot of changes for these natives in almost every aspect. You will attain success in several areas of your life, whereas important changes will also be introduced. Libra Yearly Predictions 2021 indicate that your career will remain good this year, and natives in business will get the opportunity to make progress and expand their business further. Although those with business in a partnership must remain careful. Rahu-Ketu will give mixed results in financial life. Where you will be monetarily benefited, your expenses will rise dramatically. Under the influence of planetary transits and placements according to Libra Yearly Horoscope ‌2021, you will make maximum efforts towards saving your money this year, as only then you will be able to improve your financial conditions. 2021 will prove to be advantageous for students according to the 2021 Libra Horoscope. They will remain engaged in studies and become capable of performing better. Teachers will also be seen supporting you. You will get an opportunity to go abroad and get good marks in higher education. There will be a decrease in familial happiness as presented by Libra ‌Life Predictions 2021‌ as the aspect of planets will negatively impact your family life and induce stress. Disputes can possibly arise in the family, which will also trouble you. Although this time will be favourable for siblings, your mother may face health problems in this phase. If you are married, there will be a slight decrease in marital bliss. Libra 2021 Horoscope indicates that the influence of Mars on you and your spouse will become the major reason for arguments and disputes, and it can create issues with your in-laws. Your children will perform better and make consistent progress due to the support of luck. Watching them happy and content will also make you happy. Talking about your love life based on Libra Yearly Predictions 2021, natives in love will get a chance to spend a memorable time with their beloved this year. Hence, maintaining your decency as indicated by Libra Horoscope 2021 Predictions during this time will strengthen your relationship. You can go on a trip with your beloved as well. Also, he/she can propose to you for marriage as well in this year, which is why you are required to remain prepared for your new innings. Talking about health as predicted by Libra Horoscope‌ ‌2021‌, time is going to be worrisome this year, because the presence of Rahu-Ketu in the eighth and second house respectively from your sign will affect your health, due to which you will not be able to focus well and put your mind in any work. In this case, eat well and take care of yourself. Also, take plenty of sleep.

Finance: According to the predictions based on Libra Finance Horoscope 2021, your financial life incurs mixed results this year. The beginning of the year will be good for your financial life. Especially the months of March, June, July and August will gain you monetary benefits. After that, some expenses are on cards according to Libra Financial Horoscope 2021, and especially in the month of September, you will be seen spending freely without any hesitation. Therefore, you are required to accumulate your finances well and keep a watch over your expenses, otherwise, the financial crisis may occur. This year, Money Horoscope For Libra 2021 based on Vedic Astrology reveals that the shadow planet Rahu will be present in your eighth house from your zodiac sign, who will make you spend money unwantedly. In such a case, you are needed to save your money and escape the hurdles created by Rahu. You will be able to attain benefits from your maternal side. You may attain wealth benefits through the ancestral property.

Family & Friends: According to the Libra Family Horoscope 2021 based on Vedic Astrology, then the year 2021 is not going to be very favourable, because Saturn will be in the fourth house from your zodiac sign this year. Because of this, you will have to go away from your home for some or the other reason. Along with this, excessive workload and busy schedules can induce fights within the family or create distance and estrangement. In this case, it will be your duty to give importance to your family as well as your professional life equally. Mother's health will remain down. Take good care of her as this year doesn't look good for her in terms of her health. Consult a good doctor for her treatment. The time during midyear will remain good in terms of family as indicated by Libra 2021 Family Predictions. Especially in April, peace will prevail in the family, and any ongoing dispute in the past will come to an end. Horoscope 2021 Predictions for Libra zodiac natives reveal that between 15 September and 20 November, you will spend money on repairing or renovating any ancestral property With this, you will also be seen spending money on the maintenance of your own house. Time will be good for your siblings. They will support you, which will add to the respect and reputation in society.