Lal Kitab Horoscope 2020 Predictions
Lal Kitab 2020 Predictions are here to give you a detailed insight about your life in New Year 2020. Based on the elements of Lal Kitab Astrology, Lal Kitab remedies for 2020 help to resolve several life troubles and put an end to them. Facing problems in married life? Job not going as well as expected? Searching for your true love? Lal Kitab Predictions 2020 give you the exact answer to your questions and offer you useful remedies to follow.
Yearly Horoscope 2020 Predictions
Lal Kitab 2020 Predictions for Aries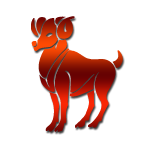 Lal Kitab Horoscope 2020 predicts a year full of ups and downs for Aries natives. The first half of the year 2020 proves to be a bit challenging, since financial losses and breach of trust is on the cards. Therefore, business natives are required to carry out major transactions all by themselves and refrain from confiding their secret details in themselves when it comes to financial matters. Even any sudden trips can incur you major loss, as you can spend excessive money or lose your items. Even at the workplace, you are required to limit yourself and not get involved in any kind of fight or argument, as it can affect your professional repute and bring major misfortune. Hence, you are required to follow a budget and restrain your actions. However, the second half of the year 2020 proves to be favourable for Ariens, since luck will favour you. Financial conditions will improve, and there are chances of monetary gains and profits. Also, you can get a promotion during this phase. However, you need to remain alert during December.
Remedy: Hanuman Chalisa must be chanted on Tuesdays. Also, no religious image or idol must be kept inside the bedroom.
Lal Kitab 2020 Predictions for Taurus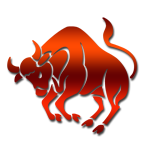 According to Lal Kitab Predictions 2020 based on Lal Kitab Astrology, mental stress can hover over you, which will dominate your 2020 on a major scale. The very source of your stress can be poor financial conditions, professional distress and disturbed family life. Talking about your family life, cracks in relationships can affect you deeply, due to which you won't be able to give your best in any field. However, situations after the first month of the year 2020 will improve gradually, which will lead to major development in professional and personal life. Wearing dark colors such as black must be avoided, as dark colors welcome dark thoughts and unfavourable situations. Also, drinking alcohol and consuming meat must also be prohibited. However, February will bring major improvement in life, and new opportunities will come in way. However, you must remain careful in money matters, and seek expert advice. Increase your efforts after July, since your opponents will seek every opportunity to bring you down. Be alert and do not trust anyone easily.
Remedy: Venerate Lord Ganesha, and distribute bananas as Prasad in a temple.
Lal Kitab 2020 Predictions for Gemini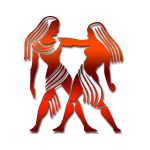 Lal Kitab Horoscope 2020 reveals the year's beginning to be good and satisfactory. Being alert enables you to maximise your profits in 2020, however, overspending will lead to financial disability, which is why a proper budget is required to be followed. When it comes to love relationships, you must think before speaking, and not let anger overpower you at any costs, since any rude words can lead to major arguments. In terms of business ventures, there will be some improvement, however, no such monetary rise will be seen in your life. After that, the combustion of Mercury during August and October to November can lead to various obstacles in business, due to which any new project or plan must be stopped. Those who are unmarried will find the love of their life after March. However, speaking before thinking can lead you in major soup, which is why you need to calm yourself down. 2020 brings major changes for students, which is why they are advised to work harder in order to achieve desired results. Gemini natives must carry out charitable activities in the society, and make donations.
Remedy: Recite Shani Chalisa during sunset, and avoid making any kind of false promises.
Read your Daily Horoscope Now
Lal Kitab 2020 Predictions for Cancer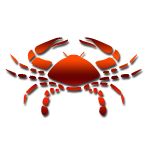 Lal Kitab Horoscope 2020 based on Lal Kitab Astrology states that the New Year 2020 will act as a roller coaster ride for Cancer natives when it comes to financial matters. Where on the one hand there will be profits, some obstacles can also arise in your way on the other. Stock market investors must refrain from purchasing or investing in Future and Options Trading and Gold. On the societal front, your reputation will rise, however, family situations between April until mid-June will remain unfavourable. Hence, there are chances of fights and misunderstandings between you and your relatives.in such a case, you are required to communicate well and speak your mind, so that your reputation amongst family members remains intact. Also, try and maintain good relations with your brothers. In terms of health, Cancer natives must take care of their eating and drinking habits, since they can suffer from leg and joint pain, backache and much more. Single natives must chant Durga Chalisa on Wednesday to attain their desired life partner. On the other hand, one is likely to attain profits through land, ancestral property and real estate. Those associated with the field of art and creativity will gain success i the year 2020.
Remedy: Offer wheat dough balls to fishes, apply turmeric tilak on the forehead.
Lal Kitab 2020 Predictions for Leo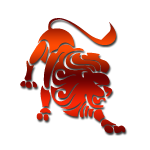 Lal Kitab 2020 predictions state that the year 2020 seems favourable for Leo natives in all aspects. Talking about your social life, then your reputation will rise, and people will respect you for your actions and thoughts. You must respect your parents and devote as much time to them as possible, as they will be your only pillar of support, financial or emotional, when you need it this year. In terms of professional space, you must commit what you can fulfil, as mere words won't do wonders, either for you or anyone. Those associated with the field of marketing, content, editorial, modelling, real estate etc. will see some progress in their lives. Talking about your financial conditions, then things will remain in your favour this year, as there won't be any lack of work, and multiple sources of income may arise. You must respect your partner, and hear them out diligently, as your careless attitude can lead to disagreements and conflicts between you and your partner. Time is good for unmarried natives, as they are likely to receive some good news this year. You can pursue higher education to hone your skills this year and grow further. One of the suggestions would be to avoid wearing colors like green, black or blue this year, as they can attract negativity in your life.
Remedy: Wearing light pink colored clothes can be auspicious for you this year. Also, avoid wearing items made of leather or purchasing iron or anything made of it.
Lal Kitab 2020 Predictions for Virgo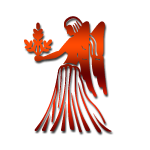 As per Lal Kitab Predictions 2020, Virgo natives will see several ups and downs in their life in the year 2020. On the financial front, your expenses will increase, but your income will equalize your spendings. Virgo natives who suffer from Diabetes should remain alert this year, and look after their eating habits. Meditating and exercising on a regular basis can help them regulate their health. Also, you should take good care of your eyes, as chances of eye-related troubles arising are likely. Clean your eyes with lukewarm water, and do not look at the screen for a longer period. Women, especially those who are pregnant, must follow a good diet, as the chances of them suffering from high blood pressure are high. Maintain good relations with your daughter, sister, paternal aunt or sister-in-law, and respect them. For students appearing for competitive exams, time is in favour and can incur good results. Children will be a source of stress for married couples, and they need to deal with it properly. To attain favourable results, you should help the poor and those in need, and carry out charitable activities.
Remedy: Offer food to stray dogs, and avoid wearing blue colored clothes, especially when starting anything new or performing auspicious task.
Lal Kitab 2020 Predictions for Libra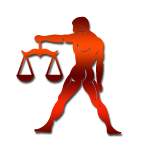 Lal Kitab Horoscope 2020 for Libra natives predicts a great year for you ahead, both in personal and professional terms. Due to you undergoing the last phase of Shani Sade Sati, you are likely to face financial constraints. You are advised to refrain from investing in any land or property from May to September, as losses are on the cards. Those who are employed must grab the right opportunity under the guidance of a senior or an influential personality in order to land their desired job. This will give rise to several sources of income, hereby adding to your wealth. Going on a trip abroad due to work purposes can act as a great opportunity to flourish in your career. Offer Lotus flower in a Goddess Lakshmi temple on Friday to appease the Goddess and seek her blessings. You will gain the support of your subordinates, since your behaviour towards them will remain good. In case things are not like that, then you need to evaluate your approach and be good to them. Living in a joint family will prove to be beneficial for you. Your behaviour and attitude will improve during November-December due to the placement of your ruling lord Venus in your own sign.
Remedy: Drink any beverage using silver utensils. Also, you shouldn't apply oil on your forehead.
Lal Kitab 2020 Predictions for Scorpio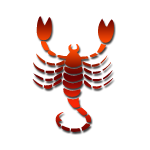 Lal Kitab 2020 reveals the New Year 2020 to be good for those working in religious, spiritual, legal, and academic sector. Image of Scorpio natives in the society will improve, which will lead to a rise in societal reputation as well as fame. However, you need to work hard for achieving the desired result rather than taking the easy path and expecting the best outcome. Avoid trusting anyone mindlessly or revealing your future plans and strategies, since they can use your ideas and take away the credit. Be aware that your blood sugar level doesn't shoot up, and eat healthy to avoid indigestion. Remember, maintaining a good diet and exercising regularly is the only key to keep fit and remain healthy. However, your health will improve further due to the favourable placement of planets. After March, government officials and sector will become a source of your progress, leading to good economic growth. You will learn something new from them and add to your skillset. This time period may prove to be difficult for students, as there can be obstacles and distractions. They are needed to remain patient and wait for the right time and opportunity. Do not take anything for free, and work harder to accomplish your goals. Keep a tab on your anger, and do not fight or indulge in any kind of argument with your brothers. Between October to December, Mars will transit in Pisces in its fifth house, during which important decisions can be taken.
Remedy: Avoid consuming alcohol or meat. You can wear a chain or bracelet made of pure silver around your neck or wrist.
Lal Kitab 2020 Predictions for Sagittarius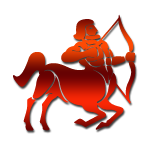 As per the Lal Kitab horoscope 2020, Sagittarius natives may face unfavourable conditions in the year's beginning, however, things are expected to improve gradually due to planetary transits and movements. Your beliefs and faith in the Almighty will help you pass the difficult times and succeed in your endeavors, either personal or professional. In the New Year 2020, Lal Kitab Astrology predicts that the Sagittarius natives must take an active part in social and religious activities, and make donations to the needy and poor. Also, be interactive in your social circle, as new contacts will help you move forward in life. Natives dealing in Gold are likely to incur huge profits. However, expenses should be limited to a minimum, as you don't want to deplete your accumulated wealth. You may find yourself inclined towards the field of Astrology, Ayurveda and Spirituality, and may develop an interest in pursuing a professional course. Do not tell lies, and be open with your siblings when it comes to speaking your mind and heart. Also, respect your father, grandfather and Guru, as they are your support pillars and will help you move forward. Those into business shouldn't give up during any crisis, and must face every obstacle upfront, as it will help them gain both profits and respect.
Remedy: Keep raw turmeric at home, and offer water to Peepal tree. You can also wear a gold ring on your right hand's ring finger for favourable results.
Lal Kitab 2020 Predictions for Capricorn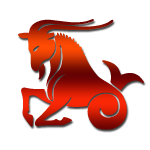 There are major chances of financial profits through abroad in business as per Lal Kitab 2020 horoscope. New Year 2020 brings with itself internal happiness and satisfaction for Capricorn natives since family situations will be good and prosperous. Hence, spend good time with your family, and fulfil all our responsibilities towards them with utter devotion. Avoid wearing blue or blacn colored clothes, especially when you're starting a new project or event. In terms of your health, you should reduce your level of salt intake, and avoid drinking or consuming meat. Drinking too much liquor can impact your reputation since you can overreact. In the month of September 2020, you can increase your investment. You may witness a family event within the house in the month of December. You will develop a creative knack of mind this year, and plan your expenditure strategically, which will help you in the long run.
Remedy: Feed the ants and crows regularly. Worship Lord Bhairav and perform the ritual of Chaya Daan. Also, avoid taking any amulet or Taweez from a monk or sadhu.
Lal Kitab 2020 Predictions for Aquarius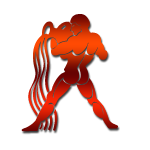 Lal Kitab Predictions 2020 says that Aquarius natives will develop an inclination towards religious deeds, and perform associated tasks. For those who are involved in politics will see success this year. They will gain the favour of the public, and their image amidst them will grow! There will be a rise in the familial prosperity and happiness, and new activities and events will come in the way. One of the remedies to gain planetary favor is to donate Sesame seeds, Urad pulse, iron, oil, black cloth and shoes. Due to the placement of Jupiter with your ruling sign lord, you will be able to communicate clearly and clear any air of misunderstanding within no time. In regards to finances, new sources of income will arise, and you will be successfully able to accumulate wealth. Also, your spouse's assistance will help you grow financially as well. Hence, you should respect your partner's ideas and discuss with them before going ahead with any new project or venture. Avoid starting a business of electronics and related goods, but iron and cement related business can be profitable. If unemployed, then chances of you landing a desirable job with a good hike are likely.
Remedy: Place pots of green plants in the bathroom. Perform the Chaya Daan ritual every Saturday. Offer water to Shami tree.
Calendar 2020: Important Fasts & Festivals
Lal Kitab 2020 Predictions for Pisces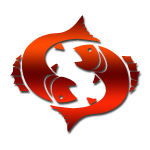 Lal Kitab Astrology 2020 reveals the New Year 2020 to be highly favourable for Pisces natives since planetary placements seem to work for them. From March end to the first week of May, they will be flooded with lots of achievements. You are advised to respect your guests and treat them well when they arrive at your house. Look after their every need and try not to upset them. Personal life will go well, and there will be harmony in the family. In marital life, your spouse will be very supportive, and help you overcome all obstacles and challenges with a high head. This will develop a sense of respect and love between you two, making you two grow closer. However, do not let any third person interfere in your life or fall prey to extra marital affair. On professional front, work can be divided between employees as per their skillset. To attain favorable results in professional life, you must apply Kesar tilak on your forehead. However, there are chances of promotion and a rise in your professional designation after August. In 2020, you are required to look after your health, since there are chances of you falling seriously ill. Avoid initiating any new project between September-November. Students will perform well in examinations and attain desired ranks.
Remedy: Offer water to Peepal tree. Light a diya at home and worship the Gods without ringing the Puja bell. Also, discard any rusty item or sharp object away from home.