Taurus Horoscope 2020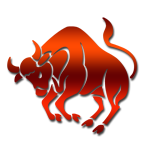 According to the taurus horoscope 2020 astrological predictions for the people of moon sign Taurus, 2020 seems to be a favourable year, putting an end to your troubles and giving you the opportunity to start afresh. You need to put extra efforts to attain success in your endeavours. You will be excited and will strive hard to achieve something big this year. However, if you fail to make it as huge as your expectations, you may feel depressed and may change your ways. Don't make decisions based on temporary emotions, analyse where things went wrong and how you can mend them. Have patience and do not let bitterness or ego come in your relationship. This year will be suitable for your children. However; you may experience ups and downs in your job.
Horoscope 2020 predicts that natives of Taurus sign must make investments with great care. Your stars suggest that you may not incur substantial profit through investments. Students preparing for a government job or competitive exams must work hard as they may have to face some obstacles. In brief, you should have patience while you struggle to embark upon the road to success.
Find your perfect match: Horoscope Matching
Taurus Horoscope 2020 Career Prediction
In the year 2020, the career of Taurus people will bring mixed results. It will happen due to the transit of Saturn, the Lord of your tenth house (the house of profession) in the ninth house. In the beginning, Saturn will be there in your eighth house, but on the 24th of January, it will enter in the ninth house. Your career will show a steep growth with this change. New opportunities may knock at your door, and there is a possibility of the desired transfer or a change of job. Those related to business may face some challenges; however, situations will finally give positive output.
As per Career Horoscope 2020, you should contemplate well before making any investment in share market. Apart from that, you may face a betrayal from your a person having some relation with your family or who shares a close association with you. Stay alert during March and September. You may need to go for foreign trips due to professional commitments and your boss, and seniors officials will be impressed with your work.
Taurus Horoscope 2020 Financial Life Prediction
As per Finance Horoscope predictions, your financial condition will remain strong at times while it will stay low at others, in the year 2020. In the beginning, your economic circumstances will be in stable but, as the time proceeds, you may face problems related to money. Your in-laws may play an important role this year in improving your economic conditions.
People associated with work of iron and gold will have to take special care of their finances during April and June. Do not invest during this time frame and if you have to, don't forget to take proper advice from experts. However, you will not face any problem at your work front, and things will sail smoothly there.
Free Horoscope For Your Zodiac Sign
Taurus Horoscope 2020 Education Prediction
Taurus will perform great in their studies this year. You may receive positive results at the beginning of the year. According to Education Horoscope 2020 prediction, you may not be hundred per cent sure about how you will perform and what the results would be, as during the mid of this year you may lose focus on studies. Students of Secondary and higher secondary classes shall receive better results. If you are preparing for competitive exams, don't get dishearted or disappointed if your efforts fail to yield the desired result. Prepare well, and you will prove yourself, one way or the other. Students thinking about higher education may successfully achieve their ambition this year. Students of engineering, medicine and Law will be particularly lucky.
Taurus Horoscope 2020 Family Life Prediction
Due to the placement of Rahu in your second house, there will be many hurdles in your family life this year. This year till September might remain stressful for your family life. You may feel cheated in your familial life. Due to your harsh speech and lousy behaviour you may involve in clashes with family members.
As per Family Horoscope 2020 forecast, unmarried people may get married this year. The health of father would be low in the mid of May. Your role in his treatment would be more critical. If any familial dispute is going on, the decision will come in your favour in the month of November and December.
Taurus Horoscope 2020 Health Prediction
Health Horoscope 2020 predicts that your Health will go through a number of ups and downs. However, nothing major is predicted. You may feel weakness in the body when worries will surround you; otherwise, you will be energetic. Due to familial issues, your stress will be on the higher side. You should maintain a balance between your personal and professional life to enjoy good health. When free from worries, you will be hearty and healthy.
Do not indulge in bad practices and do not have blind faith in anyone. You should take care of your health throughout the year and also go for regular exercise to keep yourself fit and fine.
Taurus Horoscope 2020 Married Life Prediction
At the beginning of the year 2020, the love and companionship will increase between you and your spouse. You should have patience and let your spouse understand your perception with time. You are advised to take special care of your relationship in the month of May as chances of your indulging in any dispute with your in-laws during this period are high.
As per Married Life Horoscope 2020 predictions, the month of December will be the best for your marital life. During this time, a sense of attraction, love, romance and dedication will develop between you and your spouse. Your understanding of each other will improve. However, your life partner's health may deteriorate in this period. You may receive good news from your children this year. Their success will leave you spellbound. The beginning of July will be favourable for your children.
Taurus Horoscope 2020 Love Life Prediction
As per Love Horoscope 2020 forecast, your love life will be excellent during this year. You will be able to spend time with your love partner along with your family members. You may visit a romantic place with your partner. Apart from resolving family discord, you will also get much support from your lover in office work. Even unmarried people can find true love this year.
In the long run, if you are in a serious relationship, you may marry the love of your life this year. The month of February will be perfect for your love life. During this time you will cherish romantic experiences. You will be deeply in love during September and October.
Astrological Remedies for Taurus in 2020:
Take blessings from young girls of the age group 2 - 10 years.
Offer them Kheer made of Rice, white coloured sweets, mishri or batashe.
Feed Cows with half baked chapati made of wheat flour.
Wear a high quality Diamond or Opal on Friday.
Best Wishes from HindiKundli.