Pisces Horoscope 2020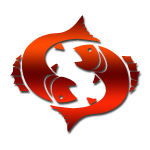 According to the Pisces horoscope 2020, natives of Pisces moon sign need to think very carefully during the year 2020. At the beginning of this year, Rahu will be posited in the house of comfort, due to which you will be mentally stressed. This period may also be quite difficult for your mother. Keep in mind that your mother must stay away from any disturbance. It would be best if you remain careful while taking any important decision, because this year, your decision-making abilities will be tested.
This year, you will have to control your voice; otherwise you may face failure in many of your works. Adding to it, your friends and family might go away because of this. There may be some problems related to land matters this year, so take care of such issues.
There may be a change in the workplace in the middle of the year, i.e. from May to September. It will happen due to retrograde motion of Saturn and Jupiter. Keep yourself in control, avoid changing your work and stay away from starting any new work. This year, you may go on various trips due to your professional commitments. Due to such journeys, your expenditure may increase, eventually leading to stress.
In the year 2020, you will also visit religious places that will give you peace. You may get awarded with a prize in a competition after September. Time will be favourable at the end of the year. Because of the transformations in your life due to the planet Jupiter, your work will get completed on time, and your enthusiasm will increase. This positive change will bring many good results in your favour.
Free Horoscope For Your Zodiac Sign
Pisces Horoscope 2020 Career Predictions
In the year 2020, Pisces natives will have to face the ups and downs in their work due to the transit of Saturn and Jupiter. Before engaging in any action in the partnership, try to adjust with each other first. After April, business people must remain very careful. You may have to travel abroad and various other places during this year concerning your work commitments and professional purposes. However, chances of profit from these visits are very less.
Career Horoscope 2020 forecasts that those involved in the business of tour and travel, food, entertainment and consultancy will enjoy good profits. People who work hard in the month of March may get optimal results. From May to October, the situation in the work area will remain fragile, and there will be more work pressure upon your shoulders. After October, circumstances will improve, leading to a promotion at the workplace.
Pisces Horoscope 2020 Financial Life Predictions
At the beginning of the year, there will be monetary benefits for the natives of the Pisces moon sign. Accumulation of this wealth will provide financial support throughout the year. Small business owners are likely to gain sudden money. Money can be spent on religious visits and social service this year. Hence, it is foreseen that you would be lucky regarding finance Predictions. As per Finance Horoscope 2020 predictions, Pisces will have to remain vigilant in matters related to land this year; otherwise there may be some monetary losses that may trouble you.
In the year 2020, Pisces may also gain benefits through any ancestral property. Avoid lending to a woman else you may have to suffer huge losses. At the end of the year, time will be average for money-related matters. You need to maintain a balance between the inflow and outflow of money to avoid any financial trouble and enjoy monetary growth.
Pisces Horoscope 2020 Education Predictions
This year, the students under Pisces Moon Sign will think of doing something new in the field of education. If they work hard, there will be an immense success. This year, the stars are in favour of hardworking and determined students. The month of March will be perfect for students trying to land government jobs. You will have full potential to do well and get positive results.
Students associated with Pharma, Medical, Designing and Hotel related fields are expected to achieve great success this year. This is what Education Horoscope 2020 predictions say about you. Take care of your health from June to September. If you face any problem, don't feel shy about taking help from your seniors or teachers. Their guidance will prove to be a great source of help, and you will be benefited from it.
Pisces Horoscope 2020 Family Life Predictions
According to horoscope predictions for 2020, Pisces natives will work in harmony with their family members, but there can be unnecessary conflicts due to some misunderstandings. Although, this situation will not last long. You have to control your anger. If you fail to do so, your family members will hesitate to cooperate with you. You are likely to succeed in any work in the month of June. After this month, you may plan to hang out or party with your family members.
There will be a possibility of any of your family member falling sick, and you will totally play your part to help them. There will also be some unwanted expenses that may act like a hiccup and disturb your mental peace. Any land related issue will be resolved by the end of this year. It will give you a reason to smile and stay happy.
Pisces Horoscope 2020 Health Predictions
Natives of Pisces Moon Sign will feel energetic throughout this year. You need to be alert at the time of weather change; otherwise you may catch diseases like cold, cough. After March, time may be unfavorable, and you may suffer from heart problems and physical pain. Do not ignore any health issue and go for treatment immediately.
As per Pisces Predictions 2020, those who are troubled by constant headaches must get their checkup done within this year. You may have to travel abroad and other distant places. Therefore, you need to pay special attention to your health and try to stay away from travelling far as it may result in health complications, tiredness and other problems.
Pisces Horoscope 2020 Married Life Predictions
Predictions for the year 2020 unfolds the mystery and forecast that the marital life of Pisces natives will remain pleasant. It is likely that you would spend a good time with your partner. With the help of your spouse, you may start a new business this year. In the month of May, there may be some problems arising in marital life. At this time, you need to maintain peace; otherwise problems can increase. This situation will improve by the month of October.
Marriage Horoscope 2020 suggests that you should spend time with your children. Also, treat them in a friendly manner. This year, your children will perform well in school or college. It will give you immense happiness. Give special attention to their health in the month of August. By the end of the year, you may think of going out of the country or make such plans.
Pisces Horoscope 2020 Love Life Predictions
The first few months in the year 2020 will not be favourable when it comes to love affairs. During this period, there will be confusion between you and the person you're interested in. Small misconceptions can also be a cause of big fights between you two. However, conditions will improve after March. By getting away from your lover, you may get new companions during a visit. However, after some time, the equations will change. Therefore control your emotions and think carefully before taking any steps.
According to Love Horoscope 2020 Predictions, if you love someone and are afraid to say, then proceed with the help of a female friend. This year, your lover may need financial support, so give them a helping hand. If you love someone deeply and truly, you may succeed during this year as chances of getting married to your love partner are high.
Astrological Remedies for Pisces in 2020
Plant Peepal and Banana Tree on Thursday and pour water onto it.
Keep fast on Thursdays and apply saffron-coloured tilak on your forehead.
Offering food to Brahmins and giving them donations will also be very beneficial for you.
Go to any religious place and clean the area with devotion.
Best wishes from Hindi Kundli!