Islamic Calendar 2020: Muslim Holidays, Fasts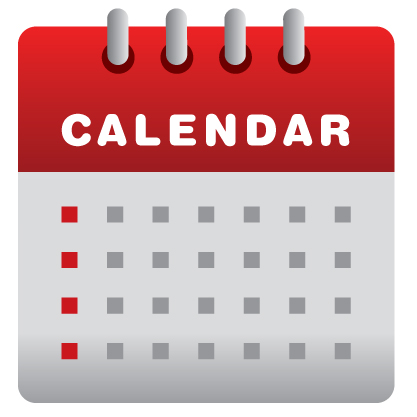 Our Islamic Calendar 2020 contains all the Muslim festival, holy events of Islam throughout the year 2020. Islam is known to be the second largest religion in the world. There are approximately 1.8 billion followers of Islam worldwide. Similarly, like Christianity and Hinduism, Islam also consists of diversified cultural values. In Islam, they believed in only one God, i.e. "Allah", who holds the supreme power.
Free Horoscope For Your Zodiac Sign
Prophet Muhammad was the messenger of Allah who spread the preachings of Islam in the world. The followers of this religion are known as Muslims. Like any other religion in the world, Islam also has its significant fasts and festivals. The important fasts and festivals of Islam are featured on the Islamic or Hijri calendar, which is based on the visibility of planet Moon. Those who believe in Islam keep these calendars at their home. Here is the Hijri or Islamic calendar 2020, containing all the significant fasts and festivals celebrated in Islam.
Islamic Calendar 2020: Muslim Festivals, Fasts
Holidays
Hijri/Islamic Date
Gregorian Date/Day
Islamic New Year
1 Muḥarram 1441 AH
31 Aug. 2019 (Saturday)
Ashura 2020
10 Muḥarram 1441 AH
9 Sep. 2019 (Monday)
Arba'een 2020
20 Ṣafar 1441 AH
19 Oct. 2019 (Saturday)
Eid-e-Shuja' 2020 (Eid-e-Zahra)
9 Rabī' al-Awwal 1441 AH
6 Nov. 2019 (Wednesday)
Mawlid an-Nabī 2020 (Prophet Muhammad's Birthday)
12 Rabī' al-Awwal (Sunni) 1441 AH
9 Nov. 2019 (Saturday)
17 Rabī' al-Awwal (Shia) 1441 AH
14 Nov. 2019 (Thursday)
Birthday of 'Alī ibn Abī Ṭālib 2020
13 Rajab 1441 AH
8 Mar. 2020 (Sunday)
Laylat al-Mi'raj (Israk Mikraj) 2020
27 Rajab[e] 1441 AH
22 Mar. 2020 (Sunday)
Laylat al-Bara'at 2020
15 Sha'bān 1441 AH
8 Apr. 2020 (Wednesday)
Birthday of Muhammad al-Mahdī
15 Sha'bān 1441 AH
8 Apr. 2020 (Wednesday)
First day of Ramaḍān 2020
1 Ramaḍān 1441 AH
24 Apr. 2020 (Friday)
Laylat al-Qadr 2020
19, 21, 23, 25, 27, or 29 Ramaḍān[f] 1441 AH
Between 12 & 22 May 2020 (Tuesday - Friday)
Chaand Raat 2020
29 or 30 Ramaḍān[h] 1441 AH
23 May 2020 (Saturday)
Eid al-Fitr 2020
1 Shawwāl 1441 AH
24 May 2020 (Sunday)
Hajj 2020
8–13 Dhū al-Ḥijja 1441 AH
29 July – 3 Aug. 2020 (Wednesday -Monday)
Day of Arafah 2020
9 Dhū al-Ḥijja 1441 AH
30 July 2020 (Thursday)
Eid al-Adha 2020
10 Dhū al-Ḥijja 1441 AH
31 July 2020 (Friday)
Eid al-Ghadeer 2020
18 Dhū al-Ḥijja 1441 AH
8 Aug. 2020 (Saturday)
Eid al-Mubahalah 2020
10 Dhū al-Ḥijja 1441 AH
14 Aug, 2020 (Friday)
In Islam, the Hijri calendar beholds all the fasts and festivals observed in Islam. Those who truly believe in the values preached by Prophet Muhammad strictly follow all the rules and regulations. The widely celebrated festival in Islam is Eid and Ramadan, also known as the holy month.
Islamic Calendar 2020: History Of the Muslim Calendar
As per Islamic Calendar 2020, the Islamic new year started in 622 AD/CE as described. In this particular year, Prophet Muhammad emigrated to Medina from Mecca, along with his followers. According to the Islamic beliefs, Muharram marks the beginning of the Islamic New Year. The year 2020 will be known as 1441 AH as per Islamic Calendar. All the major festivals and events are dedicated to "Allah" in Islam. In the above Islamic or Muslim calendar 2020, you can see all the significant festivals and fasts along with their dates.
Islamic Calendar 2020: Festivals in Muslim Calendar
Majority of the festivals in the Muslim community are celebrated all around the world. Here we are presenting some:
Eid Al-Fitr 2020
Eid Al-Fitr holds high significance in Islam. Every year, this holy festival of Eid is celebrated right after the end of the month of Ramadan. In Islam, the month of Ramadan is known as the holy month. Throughout this whole month, people fast for the entire day and end it with Iftari in the evening. This ritual continues till the 30th day of the month. On the main day after fasting, people arrange a prayer meet at an open area and offer "Namaz". People hug each other and share the message of love, faith and unity. This year, Eid Al Adha will be celebrated on 24th May according to Islamic Calendar 2020.
Eid Al-Adha 2020
Eid Al Adha is known as the "festival of sacrifice". According to Islamic history, Ibrahim was commanded by God to sacrifice his son, but before he was about to do so, Allah sent a lamb instead. From that day, this ritual became a tradition. Accordingly, after the lamb is sacrificed, it is divided into three equal parts. One share is given to the needy, second to the relatives and the third part is kept at home. Right after the sacrifice, people read the Namaz at the mosque and greet their near and dear ones.
Close friends and relatives get together for the grand feast, where the lamb gets cooked and served to everyone. People get dressed in their favourite clothes and enjoy the day with great fun. In the year 2020, Eid Al Adha will fall on 31st July 2020 as per Islamic Calendar 2020.
Importance of Ramadan (Ramadan 2020)
Ramadan is the most important month in Islam. During this divine month, Muslims fast from morning till evening, and dedicate their thoughts to the One. In Islam, it is believed that fasting helps to gain spiritual power and get rid of any malefic idea. It is believed that during this time, a person connects with Allah. Natives offer prayer thrice a day and read the holy Quran. While performing this fast during Ramadan, devotees are not allowed to eat, drink, smoke and indulge in an intimate relationship. This year, according to Islamic Calendar 2020 the month of Ramadan will start from 24th April according to the sightings of Moon.
We hope that you found this information useful. All the best from Hindi Kundli.