Gemini Horoscope 2020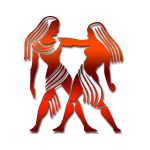 According to the annual Gemini horoscope 2020, this year will be auspicious for natives of sign Gemini. The yearly prediction suggests that 2020 will bring many new opportunities in your life. The roadmap that you have prepared for years will be completed this year. While on the family front, you will feel stable, you will be financially prosperous as well. The transit of Rahu in your zodiac sign is a warning sign that you can't afford to ignore. Don't let any distraction to draw you away from the path of righteousness.
In January, Saturn will be sitting in your eighth house, due to which you may have to face financial constraints. If you are a business person, then do not blindly trust anyone. You are a person with a noble heart, but outside you try to look tough. Hypocrisy does not even touch you. In the month of September, the transit of Rahu into Taurus will fulfil your dream of overseas travel, although the expenditure will increase. During this period you should give proper attention to your health as chances of falling sick would be high.
Find your perfect match: Horoscope Matching
Gemini Horoscope 2020 Career Prediction
According to Career Horoscope 2020 predictions, you will get mixed results this year. It is likely that you may lose your job and may not find another suitable source of earning. However, in the middle of the year, you will get rid of all such troubles; instead, you will progress quickly. In March and April, when Jupiter will enter into Capricorn sign, it will reduce your problems, and all your pending work will be done in no time.
During this time your focus on your work would positively influence your boss, and as a result, he may send you abroad for an important project. You may start a new business or job in the month of September which would bring happiness in your life. You should accept this change with an open heart.
Gemini Horoscope 2020 Financial Life Prediction
Finance Horoscope 2020 predicts that from the very beginning of the year, you will start feeling burdened because of your work responsibilities or difficulty in achieving your goals. You may also have to face financial constraints during this time. In the year 2020, on the one hand, your expenses will increase, and on the other, you will not get an appropriate source of income that can help you deal with your expenditure. The health of a family member may bother you, and you will have to bear the cost of treatment. All of this will be due to the presence of Rahu in your sign.
In September, Rahu will change its position and will move into your twelfth house. This indicates lower returns. However, it will be a good period for investing in the stock market as you will get double benefit at the moment. It will be auspicious for you to buy a new home or office. There seems to be a possibility of monetary gains if you are in working with media, law and designing fields.
Free Horoscope For Your Zodiac Sign
Gemini Horoscope 2020 Education Prediction
Gemini Horoscope 2020, people of Gemini sign will need to struggle in the field of education. While you may work hard, but the results may not come in your favour. Beginning of the year might start with research work, which would demand your time and attention. According to Education Horoscope 2020 forecast, in the middle of the year, the results will be favourable for you. This will be the time when students preparing for government jobs will get the desired results. They can crack their exams during this period.
On the other hand, students associated with the medical field will also get better results. In the month of May, a close friend of yours can become the reason for the drop in your concentration. This year is auspicious for those who dream to go abroad.
Gemini Horoscope 2020 Family Life Prediction
According to Gemini Family Horoscope 2020 predictions, you will feel fortunate from the family perspective, this year. You will get a lot of help and support from your life partner. Because of which all your problems will be sorted, and you may take a sigh of relief. Your partner will support you in personal as well as professional matters.
All family members will be happy with your behaviour and your sense of responsibility. You would enjoy quality time with them. However, you should be more attentive towards your children and their endeavours. Your children may be victims of wrong associations or bad company. With a confused mind, they may be out of focus from their studies.
In the middle of the year, there are chances of a dispute with the elder brother. However, after some time, things will improve. In the month of November, you may indulge in a sacred ceremony at your home or may visit any religious place with your family members.
Gemini Horoscope 2020 Health Prediction
As per Health Horoscope 2020 prediction, this year will be good for you from the health point of view. You may, however, suffer from minor physical problems at the beginning of the year. You should stay alert and go for a checkup with your doctor from time to time. Be careful while driving in the month of March, because during this period, you may be a victim of an accident. Take care of your spouse's health at the end of the year.
Married Life Prediction
The year 2020 is going to be good for you from a martial perspective. You will have a good time with your spouse at the beginning of this year. If you are already married then, there may be a debate with your partner. If such an environment develops, keep a check on your speech and try to resolve the matter with love; otherwise, the situation can get worse. According to Gemini marriage horoscope 2020 forecast, you should avoid any dispute with your spouse as the matter can reach separation or divorce. This means that this time is very sensitive for you, so you should not take any decision in haste.
During the year-end, you may go on a trip with your spouse to enjoy romantic moments if you handle the critical time with care. Take good care of your better half. If you are single; a new love interest may enter into your life at the end of this year.
Gemini Horoscope 2020 Love Life Prediction
According to Love Horoscope 2020, this year is expected to be wonderful for the love life of the natives of Gemini moon sign. This year, you will stand by your lover in every situation and understand their feelings to the best possible extent. You can go somewhere with your partner, this year and will enjoy quality time together. There may be clashes between the duo at the end of the year. You should try not to overemphasise anything. It will help you come out from such situations, and your love life may remain intact.
Many times you may expect more from your love partner, because of which you have to face some problems. Therefore, you should not expect much; else you will feel disappointment. This year, lovebirds may be delighted as their love relationship would transform into a bond of marriage.
Astrological Remedies for Gemini in 2020:
To deal with the problems of your life this year, natives of Gemini sign should consider visiting a religious place and do cleaning and mopping work.
Worship Peepal tree on Thursday and Saturday and pour water into its roots without touching the tree.
Planting a Peepal tree on Thursday can also prove to be beneficial for you.
Wear a high-quality Emerald in Silver ring in your little finger on Wednesday.
Best wishes from HindiKundli.