Chinese Horoscope 2020 Predictions
2020 is hailed as the year of the White Metal Rat in Chinese Astrology. Chinese Horoscope 2020 brings you several exciting things for this year. The foundation of Chinese astrology can be traced back to the Han Dynasty and is still actively followed. After the year of the Earth Pig, it is the time of the year of the Metal Rat to reign in 2020.
The Chinese Calendar that starts with Chinese New Year, uses a combination of lunar, solar and 60 stem-branch counting systems which use the five major elements of Yin-Yang, which are Fire, Wood, Earth, Metal and Water. The five elements are connected to the five colours, namely white, black, green, red and brown.
There is a reason for using animals for governing the year of birth. The people of China believed that an animal administering the year of birth considerably affects a lot of significant aspects in life, including career, love, finances, health and overall vitality. The 12 animals (chinese zodiac signs) are Rat, Tiger, Ox, Dragon, Rabbit, Snake, Monkey, Rooster, Horse, Dog, Pig and Sheep.
The colour white is connected to metal, concluding to the fact about the year 2020 being called as "the year of the White Metal Rat". This lunar year will start on 25th January 2020 and end on 11th February 2021 according to the Gregorian Calendar. There are different aspects through which you can find out how this year will turn out for you.
The metal represents decisiveness, firmness and strength and the color white symbolizes wisdom and purity. People born in the year of the Metal Rat are sharp-minded and have strong willpower. They are quick to take offense and try not to share their feelings with others. The representatives of this sign are eloquent and easy to defend on their point of view.
There are millions of people not only in China but in other countries as well who believe in Chinese astrology. Let us give a preview of how the year 2020 will affect you according to the Chinese Horoscope:
Rat Chinese Horoscope 2020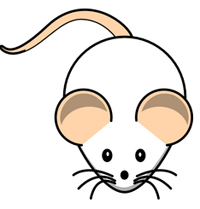 As Chinese Horoscope 2020 is "The Year of the White Metal Rat", there will be ample opportunities for the Rat Chinese animal sign. Chinese New Year will be a year of great going for the ones who have been waiting for good luck for a long time. Rat natives will experience freedom and opportunities coming in your way. Just cut back on your laziness, as it can affect your progress. Just because things are favourable, do not take it for granted. Situations will be highly advantageous. The all were the predictions for Chinese Zodiac Rat.
Ox Chinese Horoscope 2020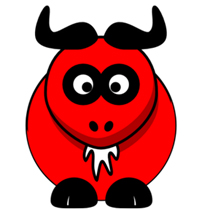 The Chinese Horoscope 2020 prediction of Chinese Zodiac Ox for 2020 asks for more hard work and efforts. All you need to do is make more efforts as everything you do will come back to you, and you will be rewarded. Situations can become a little tricky, but with dedication and effort, you can conquer it all. Your work will be praised in your professional sphere, and you might be awarded. Although, look after your eating habits, as there are chances of you suffering from ill health. Try not to think of starting any new business venture at this time.
Tiger Chinese Horoscope 2020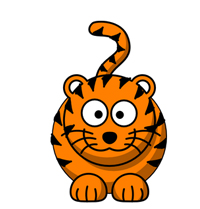 Chinese Horoscope 2020 predictions for Chinese Zodiac Tiger animal sign say that the Chinese New Year 2020 will be under your control. This year is all about not settling with anything less than the best and grabbing every chance that falls on your way, as the ball is in your court. You'll be spontaneous on seizing opportunities. Your love, marital, health and family life will be blissful, but financially there can be some ups and downs. Hence, focus more on strengthening the weaker aspect. Stay away from negative people. Before going ahead with any decision, think twice.
Rabbit Chinese Horoscope 2020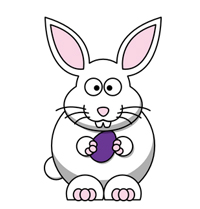 According to the Chinese horoscope 2020 will be the year where you'll take measures to complete the past goals that you have set for yourself. Buckle up and let your best self be unveiled. Although, 2020 (Chinese New Year) will prove to be a fantastic year. You'll overcome all your challenges and emerge as a winner. Your bond and love with your partner will deepen in case you're in love. You'll avoid wasting time to learn any new skills in case it doesn't benefit you. Give time and space in your relationship, and allow the other one to breathe.
Dragon Chinese Horoscope 2020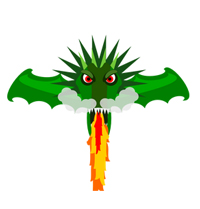 Chinese Horoscope 2020 predictions for the Chinese zodiac Dragon seems highly interesting. 2020 will prove to be active. You need to keep up the pace with everyone and enjoy the game, but over-exhaust yourself. During this time, eat healthily and visit the doctor for regular checkups. Professional life will be good, and highly beneficial. Your work and efforts will be praised by your seniors, leading to a strong chance of promotion. Maintain a difference between personal and professional life. There are chances of you meeting your "one-and-only". Remain motivated, as this adds to the positivity within you.
Free Horoscope Prediction
Snake Chinese Horoscope 2020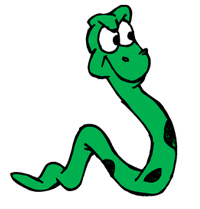 As per predictions of Chinese Horoscope 2020 for Chinese animal Snake include leisure and happy times. Relationships will be at its best, and one may find the best compatible partner this year. Health needs to be taken care of. All your problems and conflicts will get resolved. Although there will be problems in your personal life, remaining calm is the only solution. Anger can worsen the situations. Married natives will face some rough patches, hereby do not argue with each other and keep the tone low. Sleep peacefully, and try not to get distracted.
Horse Chinese Horoscope 2020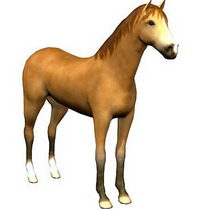 The Chinese New Year 2020 has a scope of good change for the people with Chinese zodiac Horse. People with this sign will resolute to bring a change and give up all the bad habits that made or can make them lag behind in the race. Relationships need to be worked upon and adventure awaits you this year. All you need to do is explore. As per Chinese Astrology, Horse will gain profits this year. In case you love someone, try not to flair up and resolve every dispute with love, care and harmony. By the end of 2020, you may go overseas with your loved ones. Also, all your savings will go into exploring new things. Hence, control your temptations. These all were mentioned according to Chinese Horoscope 2020.
Sheep Chinese Horoscope 2020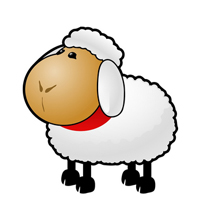 Changes are all that this year will bring to the people of Sheep (Chinese Zodiac Sign). This can be a challenge for some, while some can take it as an opportunity to change the things which have been hindering their growth. Expenses and money will not be a problem, as income will be stable. Chinese Horoscope 2020 suggests to be optimistic and work hard to get the best of the Chinese new year 2020. You'll encounter significant changes in your life, both professional and personal.
On the other hand, in case you're in any long-term relationship, it will come to an end. Buy some new and good clothes. If you're married, you'll share quality time with your spouse. Try not to take any crucial business-related decision.
Monkey Chinese Horoscope 2020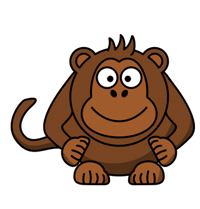 The Chinese horoscope 2020 predictions for Chinese Zodiac Monkey natives is all about the transformations that will be a part of your life in Chinese New Year 2020. The social part of your life will be at the peak, and you'll become the talk of the town owing to your friendliness, good intent and happy nature. You'll attain fame and glorious reputation. Financial conditions along with your health won't be stable for the year. You might incur financial loss as well as suffer health-wise. Careerwise, you will make significant progress. Emotionally, you'll become better. In your professional life, you'll be highly praised.
Rooster Chinese Horoscope 2020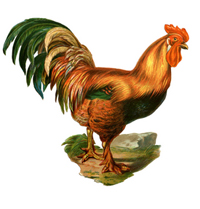 Chinese zodiac Rooster natives need to keep up with the personal limitations according to Chinese Horoscope 2020. You need to control your emotions and avoid taking impulsive actions which can result in worsening your career and business plans. Meditate to get rid of anxiety. This trait of yours can harm your image. There can be a divorce or break-up in the year 2020. Saving money is very important this year. Hence, try not to spend your money on unnecessary items and save yourself from getting into a financial crisis. These were the predictions for Chinese New Year 2020.
Dog Chinese Horoscope 2020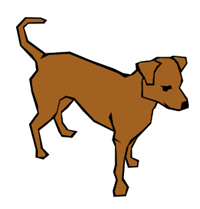 For the Chinese zodiac Dog, Chinese New Year 2020 is all about new experiences and beginnings as mentioned in Chinese Horoscope 2020. The openness and flexibility that you have in your mind will help you to achieve your goals quickly. Things will go with ease in the work life. Grab all the opportunities coming in your way and make the most out of them. In 2020, your family life will be rather blissful, and you'll be able to spend some quality time with your life partner. Also, there is a possibility of you visiting overseas with your spouse, but do not argue.
Pig Chinese Horoscope 2020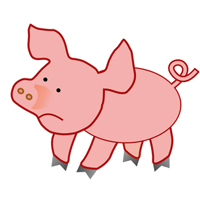 The Chinese New Year 2020 has a focused and productive future for people with Chinese zodiac Pig. According to Chinese Horoscope 2020, everything will be good and happy, and you need to keep going the way you are. You'll act productively on the professional front, and it will add to your career growth. Health issues need to be addressed. There are chances of you getting diagnosed with a severe disease or illness. At this moment, take the steps and start practising a healthy life. Stay alert when it comes to money, as anyone close to you can play with your faith. You'll feel romantic throughout this year, and spend beautiful moments with your better half.
All the best for future endeavors!